GARY UNTERBRINK, DDS
Inventor of FOS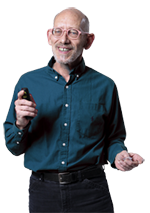 "Like many dentists, I started using deprogrammers diagnostically prior to restorative treatment.
More and more of my patients continued to use their splints for years. The disadvantages of existing products in both material selection and design became more and more apparent.
FOS splints are the result of this experience and three years of trials."
ABOUT FOS
The FOS (flexi orthotic system) comprises of a choice of either an upper or lower anterior splint made of medical grade polyester copolymer, designed to prevent headaches, migraines and associated head and neck pain caused by teeth clenching and grinding (bruxism).
The objective of the FOS is to allow muscles in spasm to relax, protect the teeth and jaws from the adverse effects of bruxism, and allow normalisation of the periodontal ligament proprioception. These devices can also allow repositioning of the condyles and jaws into centric relation (CR).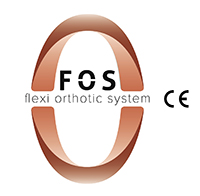 WANT AN ALTERNATIVE TO NTI?
THE BENEFITS OF FOS
LABIAL FLANGE
Unlike the NTI, the FOS splint has a recession for the central incisors. Less internal adjustment is generally required to achieve a stable position (no rocking) prior to relining.
DISCLUSION ELEMENT
The NTI frequently loads the lower incisors with a labial force vector, leading to mobility or sensitivity. With 15 degrees additional slope to the palatal, the FOS generally requires less adjustment to achieve axial loading of the antagonists.
PALATIAL EXTENSIONS OVER THE CANINES
Palatial extensions are not required for 80% of patients, and with the FOS, these can simply be cut off.
MATERIAL
The NTI is manufactured with polycarbonate. The primary difficulty with polycarbonate is related to standard resins used in dentistry – monomers significantly weaken the polycarbonate. The application of MMA, EMA, or other low viscosity monomer to polycarbonate to improved bonding lowers the fracture resistance massively. It is also impossible to create a stable bond with methacrylates.
Without a stable bond, a polycarbonate splint pre-form requires mechanical retention for the relining material or any external form corrections, and the interface will still demonstrate discolouration and infiltration of saliva / bacteria.
The FOS is manufactured with a medical grade polyester copolymer. While demonstrating similar physical properties in terms of transparency or fracture resistance, the copolymer is not affected by methacrylates – or any other solvents or materials generally used in dentistry.